Geological Survey
Contributing to society with solid technology in the field of geotechnical work that has been cultivated since our establishment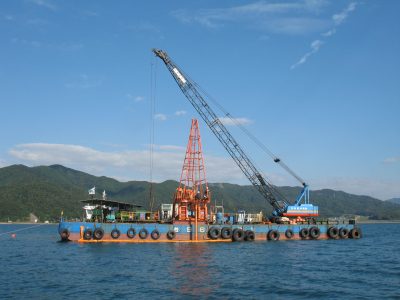 Since our establishment, we have performed surveys, measuring, analysis, and design of the ground that supports structures such as roads, bridges, dams, ports, and buildings.
We have responded to the needs of our customers by continuing to develop and improve technologies for boring work under difficult conditions for offshore surveys, the extraction of high-quality core samples, and specialized testing and research.
We will continue to contribute to society as we sharpen our skills in the field of geotechnical work.