Evaluate JICA project whether target effect was produced and make suggestion for better operation.
Detailed Design Survey on the Project for Strengthening Non-Revenue Water Management in Managua City
Country: Nicaragua
Client:JICA
Period:2016.4 – 2016.7
For elaboration of a technical cooperation project of non-revenue water reduction, CKC expert analyzed project outline from the viewpoint of five DAC evaluation criteria.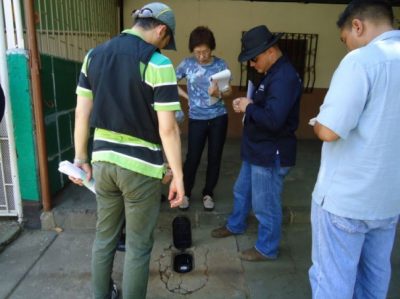 Mid-Term Review on the Project for profitability improvement of vegetable farmers in eastern region
Country: El Salvador
Client: JICA
Period: 2016.10 – 2016.11
This project aims for smallholder farmer's technical improvement of vegetable production and awareness reform (from "farm to produce" to "farm to sell"). CKC did a mid-term review
Terminal Evaluation on the Project for Flood- and Drought-Adaptive Cropping Systems to Conserve Water Environments in Semi-Arid Regions
Country: Namibia
Client: JICA
Period:2016.7 – 2016.9
The project to develop agricultural methods for food security and economic independence of local small farmers. CKC expert verified the activity progress and achievement level.