Our engineers work on investigation, planning, construction for improvement of infrastructure
Project of Non-Revenue Water Reduction in Sao Paulo State
Country: Brazil
Client: SABESP*/JICA
Period: 2014.3 – 2018.2
SABESP aims to streamline and stabilize water supply in Sao Paulo State by Japanese ODA Loan. Our company is engaged in supervision of project implementation.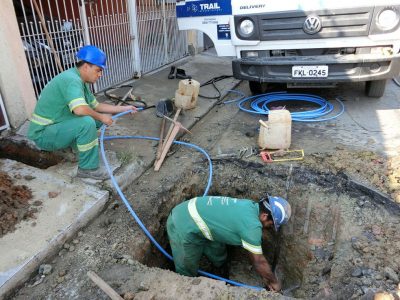 Project of Recovery and Improvement of Water Supply System for Reconstruction of Leogane City
Country: Haiti
Client: JICA
Period: 2012.1 – 2017.7
Haiti was seriously damaged by the earthquake on January 12, 2010. We work on recovery and improvement of water supply facilities through grant aid.
Project for Management of Non-Revenue Water
Country: Kenya
Client: JICA
Period: 2010.6 – 2014.10
We worked for capacity building of non-revenue water management of Kenya through preparing supervision manual, holding seminars and implementing a pilot project.